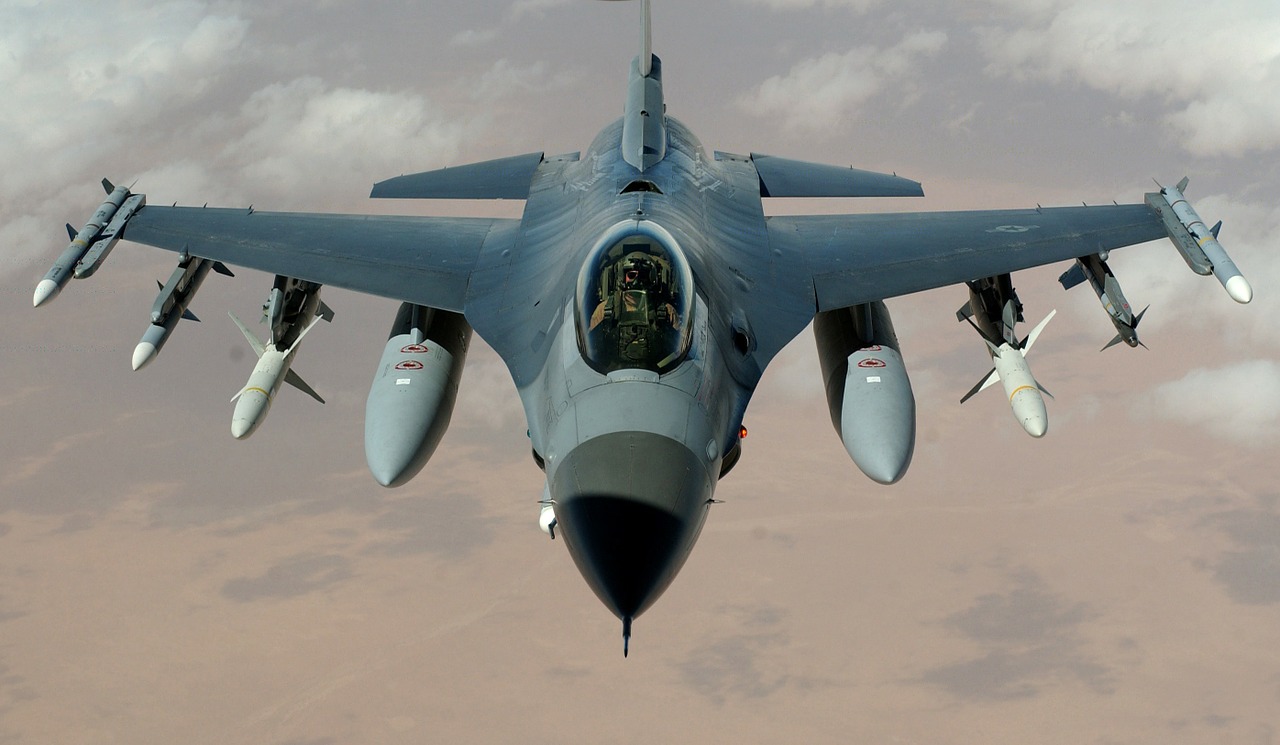 Defense Contractors Benefit from MULTACOM's Private Cloud
The ability of the United States government to defend our country is grounded in its capacity to transform quickly and utilize innovative technologies while at the same time maintaining unwavering security. To achieve this, the U.S. Department of Defense looks to its community of defense contractors to employ cutting-edge IT solutions. The firms leading the charge are transitioning from their own data center infrastructures and use of the public cloud to a more customizable private cloud alternative managed by an independent data center.
The private cloud provides a compelling value proposition for companies in the business of providing for our country's security which require agility, rapid implementation, efficiency, and, above all, security.
Today's Defense Contractors Face Common IT Challenges.
Hardware, Application and Virtual Network Performance
IT Challenge: The performance of hardware, application and virtual networks in a public cloud environment is degraded due to the multi-tenant infrastructure. Performance interference and latency inhibit the consistent performance required by mission critical applications and computing resources.
Private Cloud Benefit: A private cloud environment ensures that the hardware, applications, network and other resources are used solely by one business and does not encounter interference by other tenants.
Up-Front Capital Expenditures
IT Challenge: Large up-front capital expenditures can be a burden for most businesses as they attempt to purchase all the hardware and software needed immediately and anticipate future requirements.
Private Cloud Benefit: Large up-front capital expenditures turn into low initial outlay and decreased operating costs. Cloud computing can significantly reduce large up-front capital expenses, converting them to monthly operating expenses. At the same time, the ability to pay for only the services used also decreased operating costs.
Development and Deployment
IT Challenge: Excessive development and deployment delays due to hardware, software or other resource limitations is not conducive to innovation and the ability to develop solutions which will help the United State maintain and expand its military advantage.
Private Cloud Benefit: Companies can avoid the expense and time-consuming deployment of new hardware and software as well as the required management and maintenance of technology in the firm's own data center or server room by partnering with a third-party private cloud data center.
Infrastructure and Labor Costs
IT Challenge: High infrastructure and labor costs continue unabated as hardware and software need to be secured in your own data center or server room. In addition, IT personnel are required to monitor and maintain the physical infrastructure and data 24/7/365. Ongoing training is also required to ensure that the highest standards are maintained, and best practices are implemented.
Private Cloud Benefit: 24/7/365 on-site management of a third-party data center is conducted by the data center's highly trained team of engineers. No additional technical personnel will need to be hired by you.
Test and Innovate
IT Challenge: The inability to quickly and easily test and innovate because you are locked in to specific hardware and software resources is detrimental to both your business and our government's competitive advantage.
Private Cloud Benefit: A private cloud solution enables you to assess and experiment with new applications and other technologies without tying you down to technology that cannot be changed quickly or cost-effectively as new capabilities come into view.
MULTACOM eliminates the IT challenges of our nation's defense firms, providing you with the unique capabilities of a custom private cloud. We do this through:
Support for FISMA Compliance Audits: The Federal Information Security Management Act established a set of guidelines and security standards that both federal agencies and private businesses which have contractual relationships with the government must follow. FISMA certification is achieved by passing a rigorous annual audit which includes an information system inventory, risk categorization, a system security plan, security controls, and risk assessments. MULTACOM is expert at working with FISMA auditors during a compliance review and can build custom security protocols which meet specific standards.
Cost Savings: Building out your own data center or even a more basic server room will take time and a great deal of money to complete. Partnering with a third-party data center like MULTACOM enables you to immediately take advantage of custom technology solutions, paying for only the hardware, software and other resources you need.
Scalability: Our private cloud environment enables you to quickly and easily scale to accommodate ever-increasing IT demands. This includes scaling IT networks and infrastructure optimization such as connectivity and power/cooling requirements.
Stability: A 100% uptime SLA and 24/7/365 in-house monitoring of the physical facility, infrastructure components and networks insures the backend stability of our data center which maintains front-end flexibility and agility for you.
Transparent Monitoring: MULTACOM is fully transparent when it comes to data center and network monitoring. We enable all private cloud clients to review the status and health of their network, which services are being utilized, power usage and the condition of other data center resources.
Maintain Network and Equipment from a Distance: We believe that you should be able to select the best private cloud data center for your needs rather than simply the closest one. That's why MULTACOM enables all clients to monitor and maintain equipment from a distance at no additional cost. There is no need to waste time and money traveling to the data center.
Flexible Technology and Innovative Software Development: We are committed to providing the best tools for the job rather than locking you into a technology or vendor that may not be right for your goals. There are no requirements for you to make long-term investments in specific technologies. Virtual machines can be quickly enabled and added or removed as needed.
Elasticity: Hardware, software applications, data storage and network resources can be activated or deactivated on-demand as your needs change, so you only pay for the services you use.
Compliance: Industry compliance requirements are easier to achieve in our private cloud environment as the hardware, data storage and network are dedicated to a single client.
Security: MULTACOM's multi-tiered security measures help safeguard both your data and physical network infrastructure. Our customized risk-management strategy not only provides added security for client data, but the private cloud environment enables us to deliver the most advanced and secure hardware including computing systems and infrastructure components. We also ensure that all bug fixes and patches are implemented as soon as they are released.
Performance: A public cloud multi-tenant environment may cause slowdowns due to strained resources. Since a private cloud is built and deployed for your specific business, it provides optimal and predictable performance.
Service Level Agreements (SLAs): Our data center SLA is comprehensive and end-to-end. It does not simply include uptime availability but also SLA support for engineering resources, infrastructure, operations management and threat detection.
Personal Relationships: The importance of the relationship between your team and our MULTACOM engineering team cannot be overstated. Our shared knowledge of the federal government's requirements, performance goals and outcomes are critical to your success.
The U.S. government looks to you to be on the cutting-edge of technology innovation to help ensure that the United States maintains its military advantage. However, the time and cost required to build a physical server room, the resources needed to monitor and maintain security around the clock, the latency and degraded performance of a multi-tenant public cloud environment, and the inability to test quickly and innovate, all combine to limit your potential.
Partnering with a third-party private cloud data center like MULTACOM will insure that you are leading the charge in developing tomorrow's military assets.
At MULTACOM, client security is our highest priority. That's why we destroy server hardware and limit hardware access. Learn more by reading, Is Your Critical Company Data Really Gone? What You Can Do To Make Sure It Is.