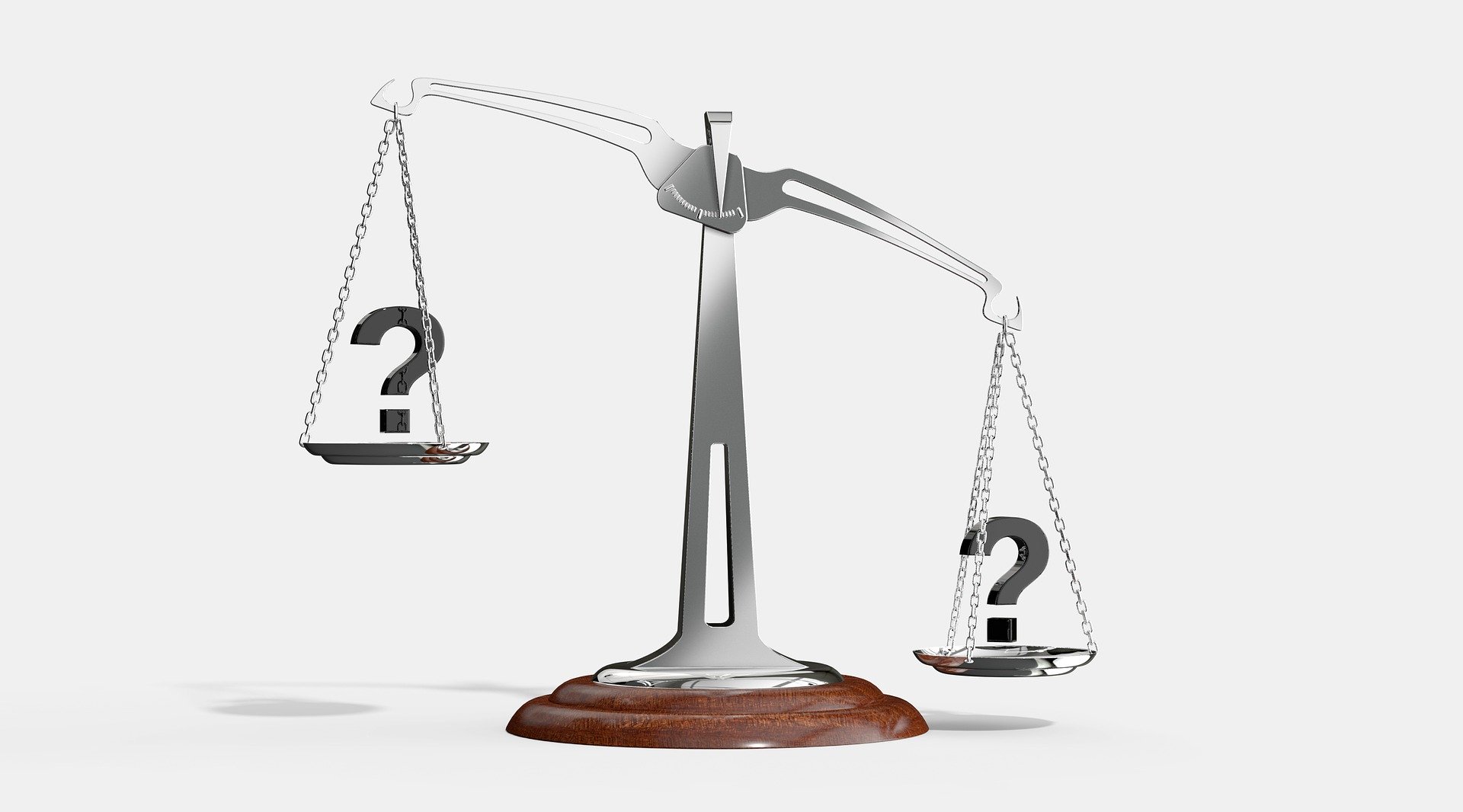 Dedicated Server vs. VPS: The Right Decision is About Much More Than Just Cost
Cost is frequently the first and most important criterion used to evaluate a dedicated server vs. VPS (Virtual Private Server). The second consideration is often whether the server will enable you to meet your immediate needs. This is the wrong criteria to use when selecting a server.
In this post, we'll discuss the key differences between a dedicated server and VPS and why it's important to take a long-term approach to your technology investment with the addition of managed hosting services.
What is VPS?
A VPS or Virtual Private Server starts with one physical machine and layers on a virtualized environment. Virtualization is the ability to split the machine's resources so multiple clients can be added to that one machine. What makes this different than and superior to the multitenant structure of a shared server, is that a virtual private server uses a hypervisor to separate the server into completely individual client environments. This makes it appear as if each client is on a dedicated server.
What is a Dedicated Server?
Just like a VPS server, a dedicated server starts as a physical piece of hardware. Unlike a VPS, the hardware and all additional resources like processing power, network connectivity, storage capacity, and memory are all allocated to and used by one single client company.
Both VPS and dedicated servers have their advantages and limitations. Let's compare the two as they relate to performance, security, scalability, price, and configurability.
Dedicated Server vs. VPS: A Comparison
Performance/Speed:
VPS: Performance is critical to every business. A web page load speed of 4-5 seconds has the potential of costing your business a significant amount of money in lost revenue. Because there are multiple server environments on one VPS and resources are shared between them, your website's performance on a VPS will be limited compared to a dedicated server.
Dedicated Server: Assuming all hardware specifications between a VPS and dedicated server are equal, a dedicated server's performance will beat a VPS server. All of the hardware and power resources are allocated to this one machine.

Do you have an e-commerce website that has consistently heavy traffic or sees significant spikes in traffic over the holidays? Does your business require minimal downtime, or do you provide a high availability guarantee to your clients? If you cannot afford the uncertainty of less than optimal performance, then a dedicated server will provide you with the peace of mind you need.
Security:
VPS: The weak point on a VPS server is the hypervisor which creates and manages each of the virtual "machines." While most viruses will only affect one virtual machine, there are advanced threats that could bypass the hypervisor and spread across the VPS to the other clients. While this is rare, it is possible. If security is critical to your organization or you are in a regulated industry like financial services or legal, a dedicated server is the best solution for you.
Dedicated Server: A dedicated server in a hosted environment is the most secure of all server types since there is only one client on the server and all hosting security resources are allocated to that client. The data center's strict focus on the prevention of cyber threats, malware, and other security breaches more effectively prevents potential breaches.
Scalability:
VPS: The virtual nature of a VPS server is more conducive to quickly and easily scaling available resources up and down than a dedicated server. However, the degree of scalability is limited by the available hardware on which this virtual environment sits.
Dedicated Server: While a dedicated server makes all its hardware resources available to one organization, expanding beyond that by adding memory modules or other resources requires additional hardware.

Be sure to work with a data center that has redundancy measures in place and hardware in stock to enable you to stay up and running during the transition to additional hardware.
Price:
VPS: Because a VPS allows for multiple clients on one bare metal machine, the cost of the hardware, all associated software and other resources are shared across all clients.
Dedicated Server: A dedicated server is allocated to one specific client and, as a result, all costs associated with that server are the responsibility of that client. However, as you can see in this post, the cost is just one of many elements that should be assessed to determine which solution is best for your needs.
Configurability/Management:
VPS: While you are allocated your own space on a VPS server, you are still limited in the types and amount of modifications you can make. You are also limited in the size of the software you can install and the amount of storage that is allocated to you. In addition, since each virtual environment does not have direct access to the hardware on which it sits, software that requires direct access to the hardware to operate cannot be used – for example, hardware emulation software.
Dedicated Server: Because a dedicated server is used solely by your organization, you have total control over how it will be configured. There are no limitations or restrictions. If your business requires highly specialized software or has specific configuration needs, a dedicated server will provide the most flexibility, customization, and management options.
Take a Dedicated Server Environment to the Next Level with Managed Hosting
A bare metal dedicated server is a good solution for enterprise companies and high traffic websites that require a completely customizable server that delivers the highest level of performance and security.
What makes a dedicated server an ideal solution is the addition of a bullet-proof network infrastructure and a managed hosting environment. Selecting a data center that is able to add full service managed hosting to a dedicated server is an invaluable resource that delivers proactive and always available management and support.
Technology is the cornerstone of today's business growth and is considered a critical strategic advantage. Ask yourself these questions:
Does my business have the human and infrastructure resources to take maximum advantage of the best-in-class server hardware available today?
Are we using the best data center for our needs or simply the closest data center to our office?
Are we experts in the latest security measures? Do we have the human and infrastructure resources to monitor potential attacks and eliminate them before they reach our network?
Can we afford to waste time traveling to and from the data center on a regular basis?
Can we monitor our equipment 24/7 and guarantee always-on availability for our employees and customers?
These questions should help you realize that selecting a server simply on cost is far from the best decision.
A custom-configured dedicated server combined with a managed hosting solution provides you with a multi-layered technology approach. It doesn't simply support your business today but lays the foundation for business growth well into the future.
At MULTACOM, we combine our more than two decades of technical expertise with the latest dedicated server technology to set your business up for success. Our strategic approach enables you to focus on projects that are essential to your growth, without concern for daily IT responsibilities and the resources required to manage them.
MULTACOM's managed hosting dedicated server services include:
Highly trained engineers who become part of your team from the start.
Server hardware and other equipment are in stock and can be installed immediately.
Proactive monitoring by our DDoS mitigation technology recognizes, isolates, and removes security threats without network disruption.
Our purpose-built network provides the most direct and dependable connections around the world.
Automated network optimization software ensures your data is always delivered via the fastest route.
The highest levels of redundancy including 24/7 on-site building engineers, power monitoring at all levels, a built-in KVM switch on all dedicated servers, and the most frequent inspections of our data center's fire, HVAC, dry cooler and UPS systems.
Your use of technology should be viewed as a marathon and not a sprint. It needs to not only be the most effective solution for your immediate needs but must be a solid foundation on which your business can grow for many years.
The benefit of possibly saving a few dollars on an unmanaged VPS server today will be eliminated by your inability to quickly pivot your IT resources to stay ahead of your competitors and set your organization up for future success.
Call MULTACOM today to discuss your specific dedicated server needs and learn more about how a managed dedicated server solution will help you keep up with the speed of business.
Additional Resources: