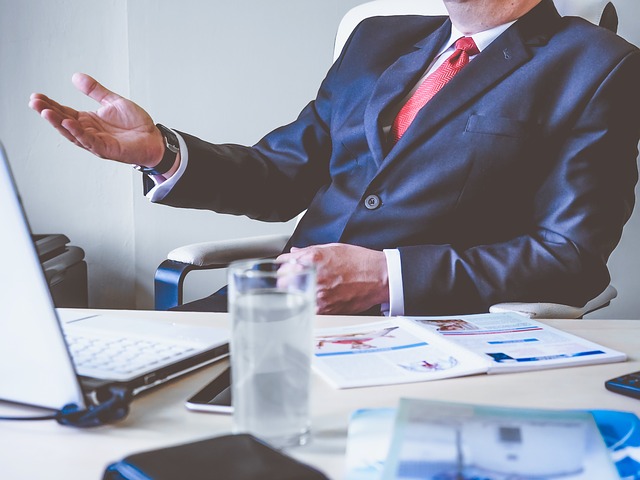 How to Convince Your CEO that Shifting to a Managed Dedicated Server Strategy is Best for Your Business.
Today's modern business requires that everyone and every resource contributes to a company's growth. That includes the IT department. CIOs and other IT professionals are being asked to justify costs and work on projects that help increase employee productivity and company profitability. In this post, we'll look at technology from a business perspective. We'll focus on business-related issues that will help you convince your CEO that a managed dedicated server strategy is right for you.
Business Justification for a Managed Dedicated Server Strategy
You can probably list a number of technology-focused reasons for implementing a managed dedicated server strategy for your business. The challenge is that while your CEO may or may not understand the technical benefits, he's focused on how new strategic initiatives will positively impact the direction of your company. To be successful in convincing him of your implementation strategy, you'll need to turn those IT benefits into business benefits he or she can appreciate.
Remember, it won't be enough to simply say you want to turn over IT management responsibilities to an outside data center. You need to position it as an investment in increased productivity, efficiencies, and future company growth.
Here are five key components:
Take an All-Inclusive View of IT Costs

The primary financial focus of any business is not simply to cut expenses indiscriminately but to spend wisely. It's understood that whether you choose to manage your IT resources in-house or implement a managed dedicated server strategy in a data center, there will be expenses for hardware acquisition, network connectivity, bandwidth, applications, and more.

But, it's important to think beyond these standard technology components and take an all-inclusive view of what's required. What would it cost to build out, maintain, and secure a server room in your facility? What will it cost to hire additional engineers and system administrators to monitor your equipment and perform maintenance? How much will their salaries and benefits packages add to this cost? How much time will be taken away from their primary responsibilities to receive regular training on the latest technology and industry trends?

The benefit of a data center's managed dedicated server solution is that these costs are spread out among all data center clients. The monthly fee already includes things like hiring and continually training engineers, providing best-in-class security and maintaining their facility and equipment with the highest standards. You're able to implement a custom IT solution for your business by partnering with a team of specialists who are focused 100% on managing the infrastructure and resources that will free your team to implement more strategic company-wide programs.

Maximize Your Employee Productivity

Have you ever sat down and calculated how much time is spent replacing outdated or broken hardware, buying software, hiring additional employees, and training your staff on new technologies on a monthly basis? Do you take time out of your day to travel to another office or third-party data center to maintain equipment, install new software or reboot a server?

Working with a data center provider on whom you can rely to maintain your equipment, the network, and the facility's infrastructure can have immediate benefits. A managed dedicated server solution doesn't mean that you'll be forced to run a bare bones staff in-house. Rather, the burden of routine IT management will be eliminated, and your team of engineers and developers will be able to focus all their efforts on projects that help move your company towards its future goals.

In addition, the data center's continuous network and infrastructure testing, maintenance and management will provide higher levels of uptime availability than can normally be provided in-house, delivering increased productivity to all employees company-wide.

Work with Specialists Who Have Deep Expertise and Cutting-Edge Technology

Limited budgets have implications across all departments, including IT. Your company may implement a hiring freeze, limit the number of certifications employees can receive and require that new equipment or IT resources can only be purchased when hardware fails, or software is too old to be used.

A data center which specializes in managed dedicated server solutions must not only keep current with the latest hardware improvements, security measures, and network operations but must remain one step ahead with continual training and industry knowledge.

Their technology resources and technical expertise across a wide variety of businesses, enable them to review your current needs and future goals from a unique perspective – providing you with the best dedicated server solution designed specifically for you. While these technology and knowledge-based resources may be limited within your organization, they're core components of a data center providing managed dedicated servers.

Consider Security as More than Just Cyber Threats

IT security is about so much more than simply monitoring for popular cyber threats. It includes physical building and infrastructure security, network security, redundancy, and access controls.

You may think that housing servers in your company's office enable you to keep a closer eye on them. However, a data center that was built with security top of mind and is monitored by a team of IT professionals who stay on top of the latest security measures, is infinitely more secure.

Partnering with a trusted data center ensures that your data is protected at all stages – starting with exterior barriers and video surveillance on the building itself, to around the clock security personnel, biometric and card access, to locked cabinets and cages. In addition to a highly secure facility, a managed dedicated server solution will include 24/7 network monitoring and may also include regularly scheduled server backups or a custom disaster recovery plan depending on your needs.

Expand Beyond Traditional Technical Support to Meeting Business Goals

Unlike a shared server plan where you're simply one of many customers waiting to have your support issue resolved, the support benefits of a managed dedicated server solution are twofold.

First, the data center has a team of IT professionals who are not only on-call 24/7 but they're located on-site in the data center, monitoring the facility's infrastructure and your specific network around the clock. They're able to prevent potential problems before they occur, and, should a piece of hardware fail, they are able to replace it immediately with the onsite staff. There are no delays, no need for you to travel to a facility in the middle of the night, no need for you to step away from an important project to perform maintenance, and minimal to no downtime for your employees.

Second, implementing a managed dedicated server solution means that the data center provider understands your current IT requirements as well as your future business goals. This in-depth knowledge of your requirements enables them to oversee things like your bandwidth usage, volume of data, compliance issues, and security measures and make valuable recommendations based on anticipated needs.
The Multacom Difference
At Multacom, we combine our technical expertise with the latest technology to set your company up for success. As organizations look to technology to drive their business, a managed dedicated server strategy will enable you to concentrate on projects that are crucial to your growth, without concern for the daily responsibilities and the resources needed to manage them.
As part of our managed dedicated server services, Multacom includes:
Engineers Who Are with You from the Start: We don't hire salespeople. Instead, you will partner with our team of highly trained engineers to ensure that the most effective dedicated server solution is designed and implemented for you from the start.
Equipment on Hand: Hardware will inevitably fail – and usually at the least suitable time. That's why Multacom keeps servers, switches and other hardware in stock and ready for installation at a moment's notice. You'll never incur extended downtime waiting for a new piece of equipment to be purchased and installed.
Exceptional DDoS Mitigation Technology: Our DDoS mitigation technology detects and recognizes the characteristics of an attack, allowing us to isolate and remove the threat without disrupting other clients.
Unique End-of-Life Hard Drive Disposal: Unlike most data centers that return old hard drives to manufacturers with client data still accessible, at Multacom, we choose to physically destroy each hard drive that has reached end of life. This prevents any lingering client data from getting into the wrong hands.
A Purpose-Built Network: Our network has been built from the ground up to meet the high-availability needs of our clients. Redundant and divergent fiber paths connect directly to separate and distinct ISPs, large and small, to provide the most direct and dependable network connections around the world.
Automated Network Optimization Software: Multacom network optimization software continually monitors and evaluates our network connections, determining if one network path is faster than another. Client data is rerouted automatically to ensure you can always take advantage of the fastest route.
A Higher Level of Redundancy: Multacom redundancy goes well beyond the standard power and cooling measures. Building engineering are on-site 24/7 and able to respond in minutes. Contract commitments require critical vendors to arrive quickly to provide necessary support. Power is monitored at the rack level, PDU level and the main to ensure each stage is reviewed. Dedicated server issues can be resolved remotely with a built-in KVM switch. Inspections of the data center's fire, HVAC and dry cooler and UPS systems are conducted more frequently than most other data center providers.
Contact us today and we'll provide you with the facts you need to convince your CEO that a managed dedicated server strategy is the perfect business solution for your company.