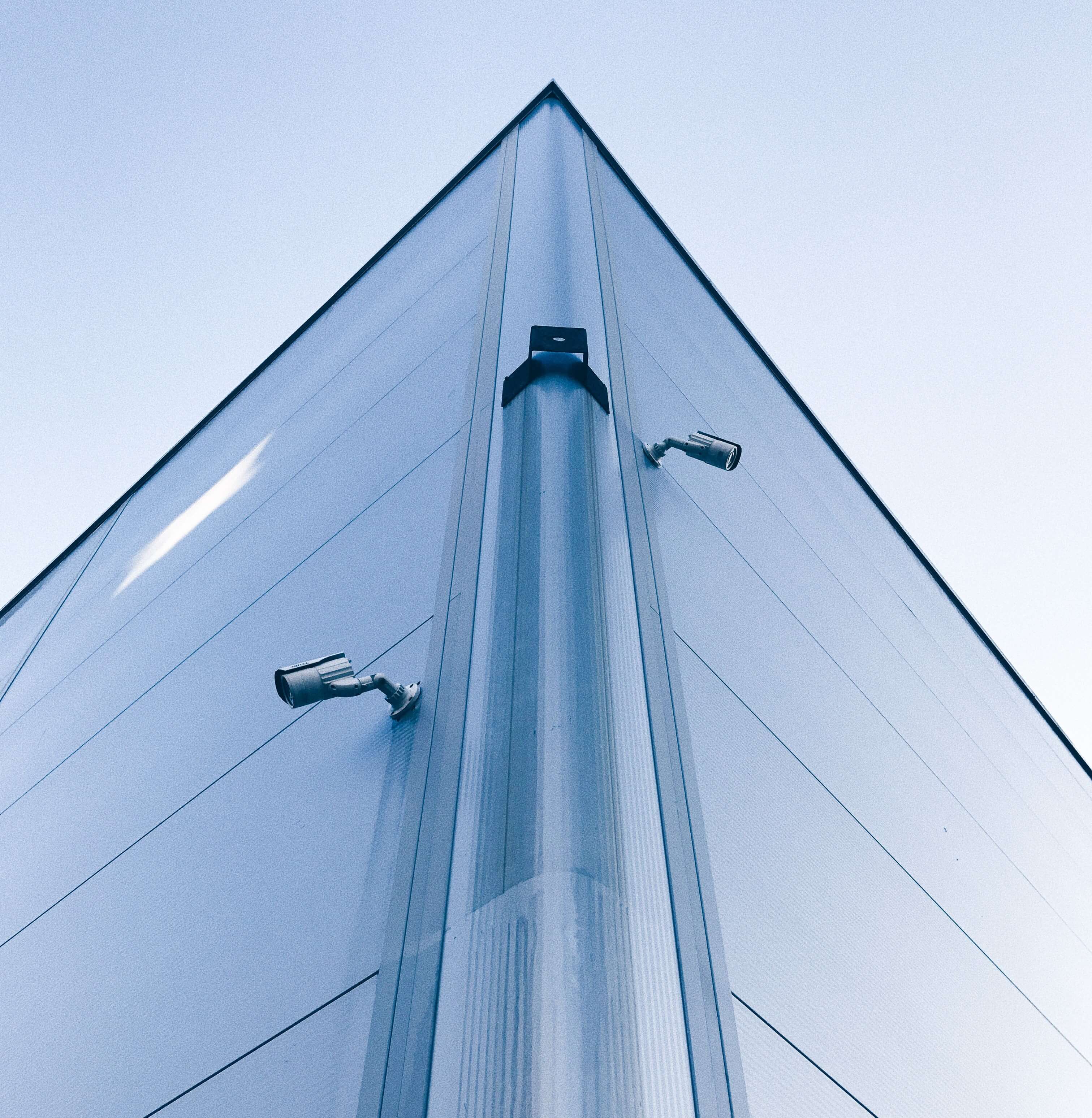 Do You Have the Resources to Secure Your Server Room as Well as A Data Center?
Security is an ever-present challenge. Whether you're talking about the physical security of an office building or network security, it's a constant threat to your company's well-being. So, you may think that comparing security measures in an in-house server room to a third-party data center is simply a matter of semantics. Let's take a look.
Your Server Room or an In-House Data Center?
Consider that the building you're in right now was most likely designed as an office building where people go to work every day. It was probably not designed with the intent to hold millions of electronic files – much of which may be sensitive company data or client records that require innovative security measures and advanced access controls built into the building's architecture.
Here's a short checklist of questions to ask yourself. Evaluate if you can provide the same level of security in your office building which can be achieved in an independent data center.
Do the grounds on which your building stands have a physical perimeter like a fence or other barrier to keep the general public away from the facility?
Can anyone enter your building and simply walk around unescorted?
Are cameras or other audio/video detection equipment installed on the outside of the building?
Are there security personnel in the building 24/7? Even on holidays?
If there is no staff in the building after normal business hours, how long would it take you or law enforcement to get to the building in the middle of the night if an alarm was tripped?
Can your employees bring any guest they wish into your server room to show them around?
Can employees share badges, enabling a person with limited access permissions to have the run of the facility because he was given someone else's badge? Are the doors to your server room even locked?
What is the procedure for the removal of equipment like hard drives, laptops, and thumb drives from the server room?
How do you handle equipment which has reached end-of-life? Is the data simply deleted and the hard drive thrown away or is it returned to the manufacturer? Do you know for certain that the data has been successfully removed?
Multi-Layered Security Components of a Purpose-Built Data Center
It's important to take a layered approach to data security and that starts from the outside in. A purpose-built data center has security measures included in the physical structure, the infrastructure, and the network from the beginning.
Physical and Personal Security
Physical Perimeter and Building Security: Security begins even before you step foot in the building with active video monitoring of the building's exterior and physical separators such as cement barriers or a large fence.
Security Guards: A separate guard gate or guard desk located right inside the building's entrance is standard. Physical patrols of the building's exterior and interior are also routinely conducted.
Personal Physical Security: This includes badge readers, biometric readers such as a fingerprint scanner, motion detectors, internal cameras, key management software and tamper-proof key rings.
Data Center and Equipment Security
A Server Room is for Equipment in Use Only: This location is used to store, manage, and maintain a company's network and data only. It doesn't include normal employee offices, isn't used for office storage, or any other common business purpose.
Inventory Controls: A thorough inventory of dedicated servers is taken regularly and includes manufacturer names, serial numbers, and other identifying information.
Redundant Power: While a redundant power source is important to ensure that equipment is up and running even during a natural disaster or other outage, a data center also uses redundant power to ensure that security devices like electronic locks and authentication systems continue to provide security for the building and the equipment.
Hardened Doors: Doors are made of fireproof material to help prevent a fire from spreading to other parts of the building.
Limited Personnel Access: Access to equipment is restricted to a select group of people whose responsibilities require them to maintain that equipment.
24/7 Technical Support: Technical support professionals are located at the facility around-the-clock to monitor potential threats and take immediate action if a problem does occur.
Fire Suppression: Advanced fire suppression systems reduce the risk of data loss not only from the fire itself but from the water damage that traditional office sprinklers can cause.
Disposal: Formal policies and procedures regarding the disposal of old equipment such as hard drives, tapes, and discs, as well as printed paper or other materials are put in place to secure confidential information.
Cyber Security
Internet Security: A data center's DDoS detection capabilities can uncover and stop malicious traffic before it ever gets to your network.
Network Security: Managed firewalls and Virtual Private Networks (VPNs) block unauthorized access while permitting communication with authorized users.
MULTACOM Data Centers
MULTACOM operates and maintains three state-of-the-art data centers in the heart of Los Angeles, California. Services include private caged suites, cabinets, half-cabinets and rack space as well as managed dedicated servers. MULTACOM security measures include those already described, like 24/7 video monitoring, 24/7 on-site security personnel, and sophisticated two-tier access control systems such as contactless keycard access and biometric access controls. We also utilize other methods that are only available to MULTACOM clients:
Unique DDoS mitigation technology which detects and understands the fingerprint (the type, port and destination) of an attack, enabling us to pinpoint and eliminate any threat without disturbing other clients' services.
Unique end-of-life hard drive disposal. One option includes returning an old hard drive back to the client who was using it. A second option is the actual physical destruction of the hard drive which helps to ensure that no residual data falls into the wrong hands and that it can never be resold or used again.
We understand that as an IT professional you're working hard to manage your own internal server room. While it's important to keep your equipment, employees, and clients safe from both physical and network attacks, the challenge is that with all the responsibilities you and your team have, you're spread thin. Putting out fires frequently takes precedence over implementing, maintaining and monitoring important security measures. And, since your office wasn't built with security top of mind it's difficult, if not impossible, to achieve the layers of security that are required.
At MULTACOM, the management and security of your equipment, network and data is our full-time job. To learn more or take a tour of a MULTACOM data center, contact us at 800-618-4628.