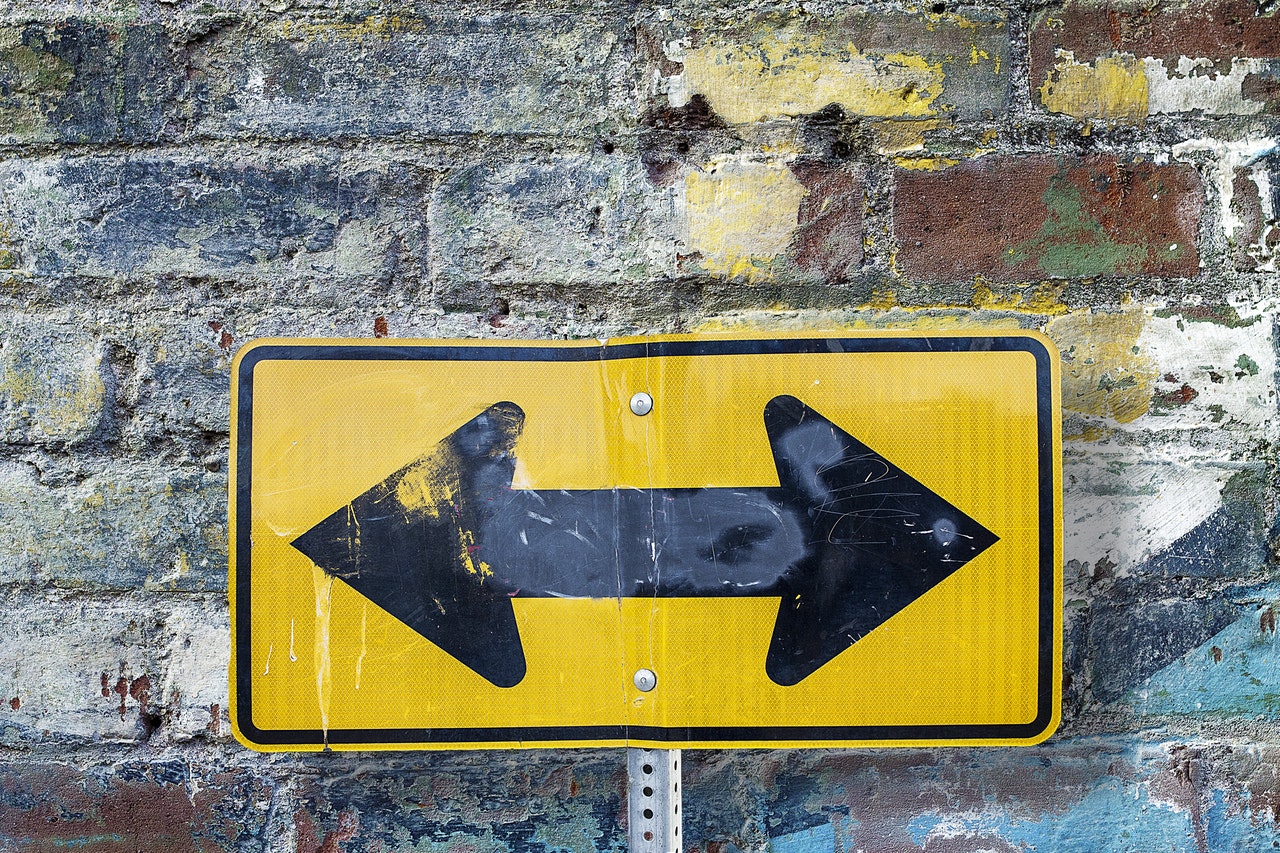 Amazon Web Services vs The Private Cloud. A Cost Savings Showdown.
From the early days of cloud adoption not too long ago, to today's mainstream acceptance of cloud technology, companies have flocked to the public cloud for its perceived cost savings. While it is true that a single user virtual machine (VM) in the public cloud is less expensive than a dedicated server, as a business grows past R&D and technology needs change, the cost can easily exceed that of a private or hybrid cloud solution.
Unexpected cost increases are causing some companies to run limited services in the public cloud and transition more costly applications and other IT assets to a private cloud or maintain them on legacy systems. Let's compare Amazon Web Services public cloud to a private cloud option, evaluating the benefits of each, uncovering where the hidden costs lie, and discovering how the private cloud can deliver a better return on your IT budget.
Public Cloud
What is the public cloud?
A public cloud infrastructure is hosted by third-party providers like Amazon (AWS), Microsoft (Azure), Google (Google Cloud Platform) and others. The public cloud resources including hardware, software, storage, and infrastructure, are owned by the service provider and shared across many client companies or tenants.
Why is the public cloud perceived to be less expensive?
Public cloud computing is often perceived to be less expensive because:
It is A Rented Service (An Operating Expense vs a Capital Expense): Because the public cloud uses a pay-as-you-go model, it is perceived that this would be inherently less expensive than a private cloud. This is not necessarily the case unless you are only using single-instance storage, an email server, or are able to quickly spin your data usage up and down.
No Technical Expertise or Additional Personnel Needed: Management and maintenance of the public cloud are conducted by the provider such as Amazon, so no additional personnel or technical professionals need to be hired by the client to maintain their network.
What are the hidden costs of the public cloud?
Selecting More Than You Need: As the use of Amazon Web Services has grown in popularity, its product portfolio has expanded significantly to contain a diverse set of cloud-based solutions including compute, storage, databases, analytics, networking, mobile, management tools, IoT, security and enterprise applications. Since there are so many products to choose from in multiple categories, it is often a challenge for companies to select exactly the solutions they need. They often err on the side of choosing more solutions than required to put contingencies in place for specific needs that might arise. The drawback is that it often results in purchasing services which go unused but are paid for none the less. This is not the most cost-effective or efficient means to manage your technology needs and may result in a company paying 30-50% more than necessary.
Insufficient Analytics: With little to no visibility into Amazon's public cloud operations, it is a challenge for companies to fully understand whether some of the infrastructure and bandwidth resources they are paying for are excessive or if they should reallocate resources and funds into different areas to help them reach their goals. This inability to effectively analyze public cloud operations can also enable providers like Amazon to build in management and support fees which are difficult to uncover. When combined, these small, individual increases in costs across applications, hardware, infrastructure, and support, can result in a 50%, 60%, or even 70% increase in what you might pay in a private cloud environment.
Hardware Cost Savings Not Passed on to the Client: Over the past decade, the cost of data storage has decreased to such an extent that it is now possible to purchase a 10TB hard drive for as much as a 512GB drive cost 10 years ago. It would seem logical then that the cost for AWS would have seen a significant decrease as well, but this is simply not the case. Although Amazon has reduced the price of its service, it has only decreased by approximately 30%. This in no way reflects what the reduction would be if storage savings were included and passed on to consumers as well.
Private Cloud
What is a private cloud?
A private cloud is a cloud environment in which specific hardware, software, storage, and network resources are allocated to one single company rather than being shared across multiple tenants. This provides for increased flexibility and customization to meet the client's individual IT requirements. The private cloud could be located at the company's own data center or hosted by a third-party data center provider.
What are the benefits of a private cloud?
Capex vs Opex: The operating expense vs capital expense benefit that we mentioned when discussing public cloud can be realized in a private cloud environment as well. Since the infrastructure expenses of the facility, hardware, employees, etc. are paid for by the data center provider, private cloud clients can take advantage of the ability to convert their IT expenditure from a capital expense to a monthly operating expense.
Customization and Flexibility: Since a private cloud environment is custom built to the exact needs of a client, it is sold in a much more consultative manner. The private cloud provider will evaluate your requirements, challenges, and goals to design a solution unique to you and your specific needs. There is no reason to buy more than you currently need since the flexibility and resources of the data center infrastructure enable you to quickly and easily scale up or scale down as your needs change over time.
Decreased Cost and Ease of Integration: Because a private cloud is built for the specific needs of a client after in-depth consultation, the subsequent solution may result in decreased application usage and server load. This will reduce costs while at the same time increasing performance. In addition, since the data center provider has taken into consideration the client's future needs, new technologies can be easily integrated in the months and years ahead.
Cost Savings Passed on to the Client: In a private cloud environment where resources are allocated to a specific client, a provider is less able to hide additional costs for items like hardware, infrastructure, and network usage. As the prices for these resources continue to fall, the cost savings are passed on to the client.
Why Choose MULTACOM for Your Private Cloud?
On average, MULTACOM delivers a 60-70% cost savings to its clients over public cloud providers like Amazon Web Services. That may sound like a bold statement, but we accomplish this by:
Enabling You to Purchase Only What You Need: Rather than requiring you to randomly select applications from a vast menu of options like in an Amazon public cloud environment, at MULTACOM, we build relationships with our clients. We personally get to know you and your business. Our consultative approach to private cloud development, lead by highly trained MULTACOM engineers, ensures that you receive the most efficient solution at a cost-effective price.
Providing Real-time Analytics and Cost/Usage Transparency: Real-time bandwidth monitoring, analytics, and port monitoring are available to MULTACOM clients. It is important to us that we provide transparency in both usage and costs.
Passing Present and Ongoing Technology Savings on to You: Amazon Web Services utilizes virtualization technology in their public cloud infrastructure, which is also readily available to MULTACOM clients choosing to deploy a private cloud environment. Exporting Amazon data to a MULTACOM private cloud is straightforward and can be easily accomplished. The difference is that we regularly pass any cost savings onto our clients. And, in addition to hardware savings, our custom private cloud solutions also provide free hardware repair, real-time bandwidth monitoring, remote hands, remote booting, reboots, and port monitoring.
Conclusion
Now that the cloud has reached mainstream adoption and is used daily by everyone from small businesses to large enterprises, companies are beginning to take a fresh look at their technology usage and return on their investment. Many are surprised to learn that the public cloud is not as cost-effective as they had once thought – or were led to believe.
Are you currently using Amazon, Microsoft, Google or IBM's public cloud but are reevaluating this decision? Or, are you looking for an alternative to your legacy system and assessing whether a public, private, or hybrid cloud approach would be the most appropriate for your needs?
Our expert team of MULTACOM engineers can assist you by providing an unbiased evaluation of your present IT resources, network infrastructure, current usage, and future goals, to provide you with an impartial assessment of exactly how you can get the most out of the cloud from a business, technology, and financial perspective.
Call us today at 800-618-4628.